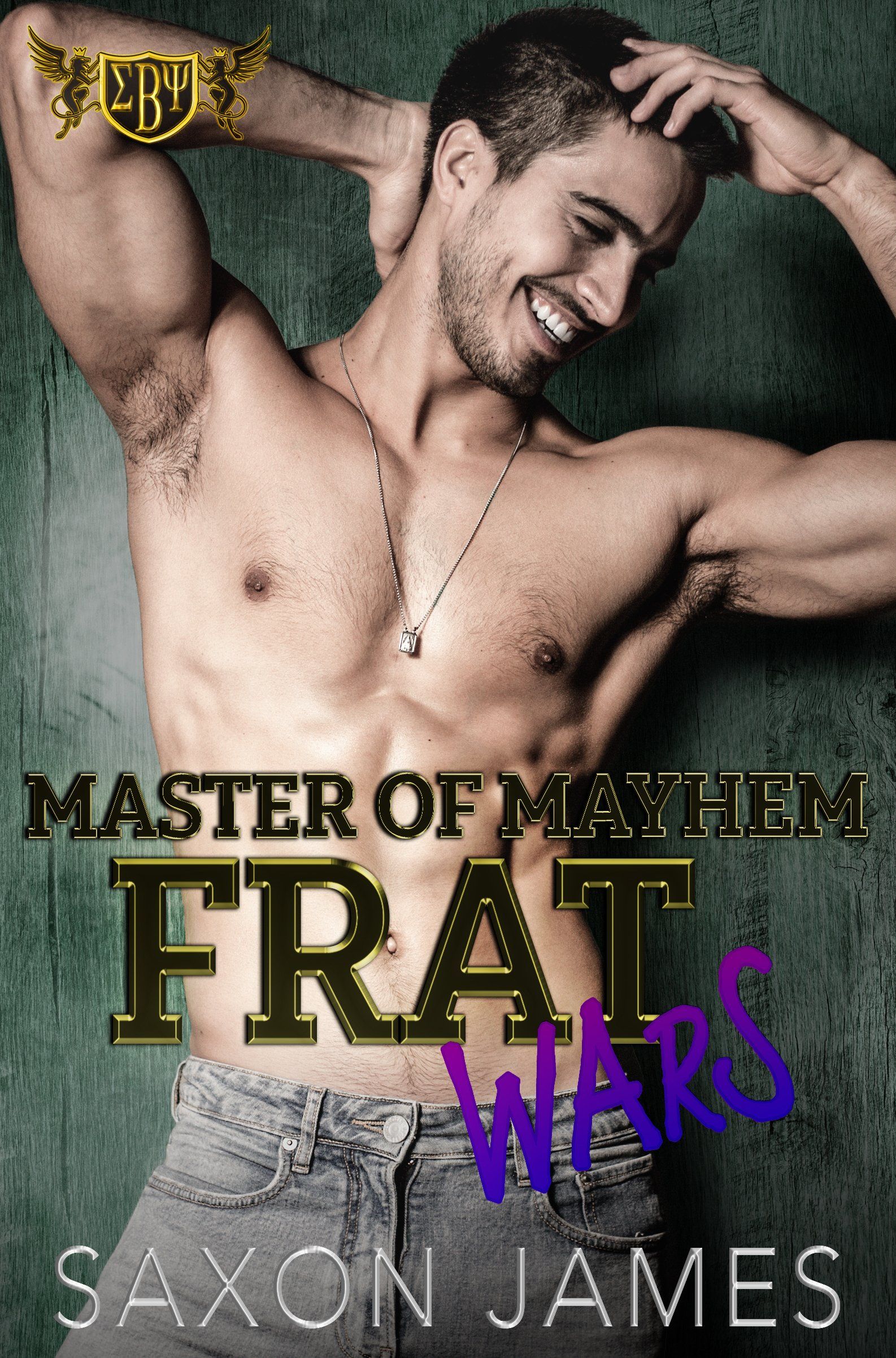 FRAT WARS: MASTER OF MAYHEM
by Saxon James
Release Date: March 23, 2022
Cover Design: Story Styling Cover Designs
Genre: M/M College romance
Trope: Friends to lovers, double bi-awakening, opposites attract
---
---
Review
I really enjoyed Robbie and Brandon's story, there was a great deal of humour throughout and I loved the interactions between these two.
I enjoyed this more than book one, possibly because there were fewer pranks and there seemed to be more connection between these guys, probably because they were already friends. I also liked that Robbie was secure in his quest to explore his sexuality and was just, it is what it is, no need for drama. That Robbie wanted to explore this with one of his Frat brothers was sweet and understandable in that he felt safe with these guys and was secure he wouldn't be judged. I thought the way that Brandon and Robbie decided to dive into the experiment after two very hot kisses was sweet too and the fact they were able to communicate, for the most part how they were feeling about it all was a bonus. I'm never a fan of miscommunication or lack of communication being used to create unnecessary drama, and in this novel, there was none of that.
I liked catching up with Chad and Bailey from book #1 Frat Wars: King of Thieves and seeing that they are going strong.
I will still never completely get the whole fraternity scene, but I am enjoying this series and am looking forward to book 3 because there are definite hints along the way about two of the characters and I'm hoping I'm on the right track.
To read an excerpt click here
---
Synopsis
Bro big or bro home.

Robbie

As social chair of Sigma Beta Psi, I'm the life of the party. It's what I'm known for, and if it's not fun, I'm not interested, simple as that.
I'm not someone who overthinks.
So when one of my brothers hooks up with a dude from another frat house, it catches me off guard when I can't stop thinking about them … together.
There's only one way for me to get this obsession out of my head and that's by jumping in with both feet and putting it into practice.
The problem is, the one guy who's up for the ride, is the last one I'd expect.

Brandon

Being risk manager of a frat house is nobody's idea of a good time. My brothers get annoyed when I put a damper on their plans, and wrangling drunken frat brothers isn't how I pictured my Saturday nights of senior year.
I'm bored.
In a rut.
Study, frat duties, planning for the future.
When is it my turn to let loose for a moment?
So when my dumb-as-bricks frat bro is scoping out the house for a little experimenting fun, I throw out the offer like it isn't the most nerve-wracking thing I've ever considered.
I never imagined I'd actually enjoy it.
---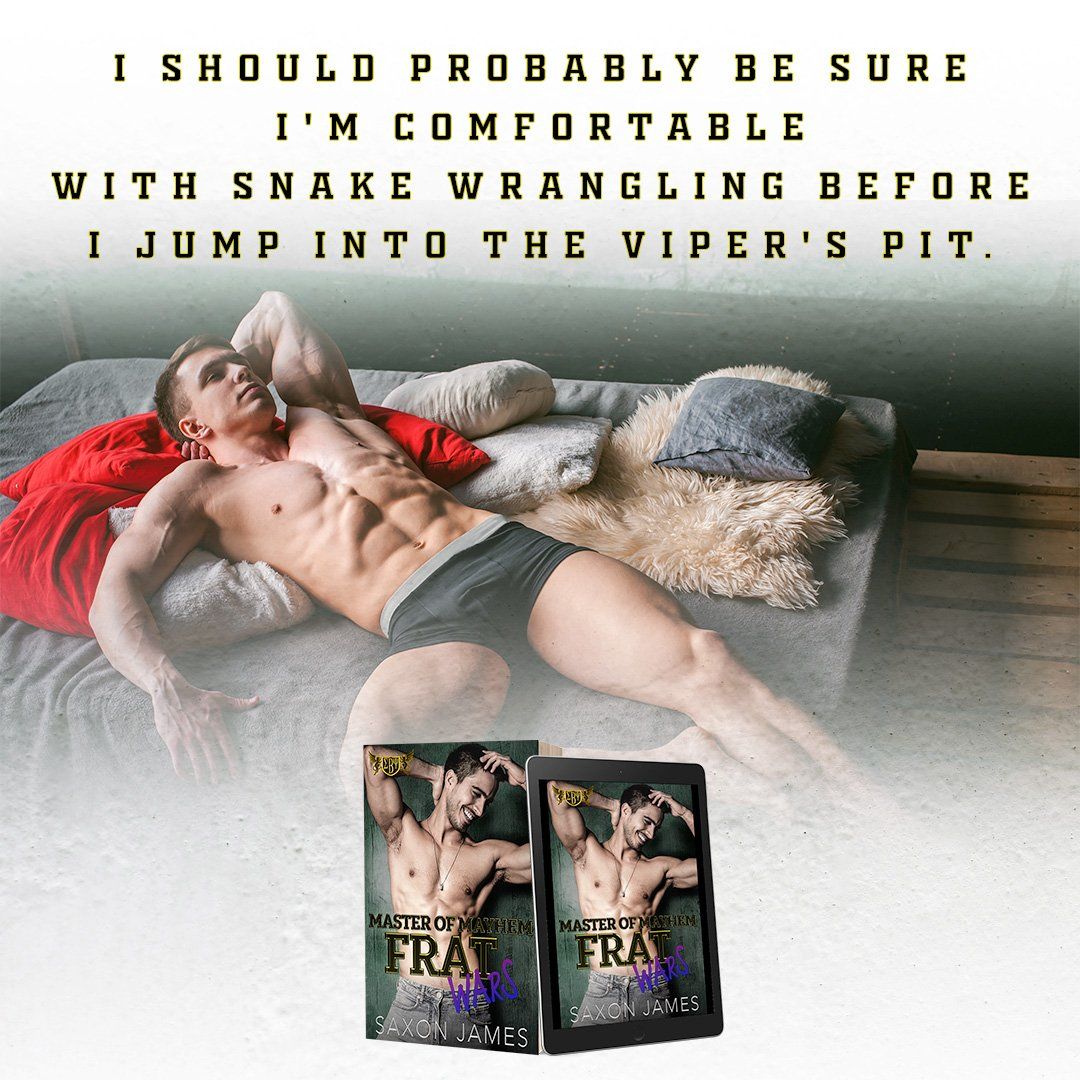 Add to your TBR List!
---
Purchase Link
---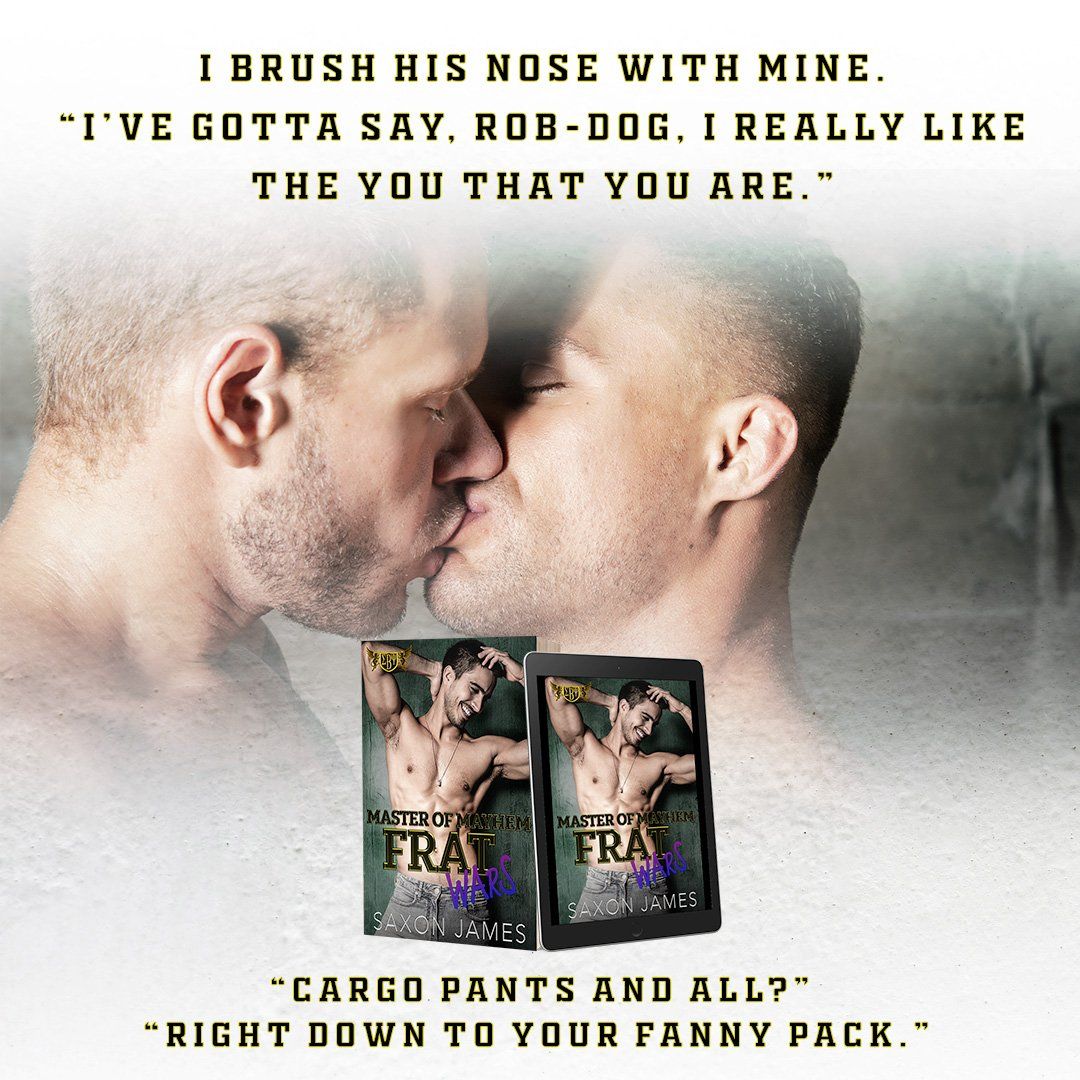 Giveaway
$25 Amazon Gift Card
a Rafflecopter Giveaway
---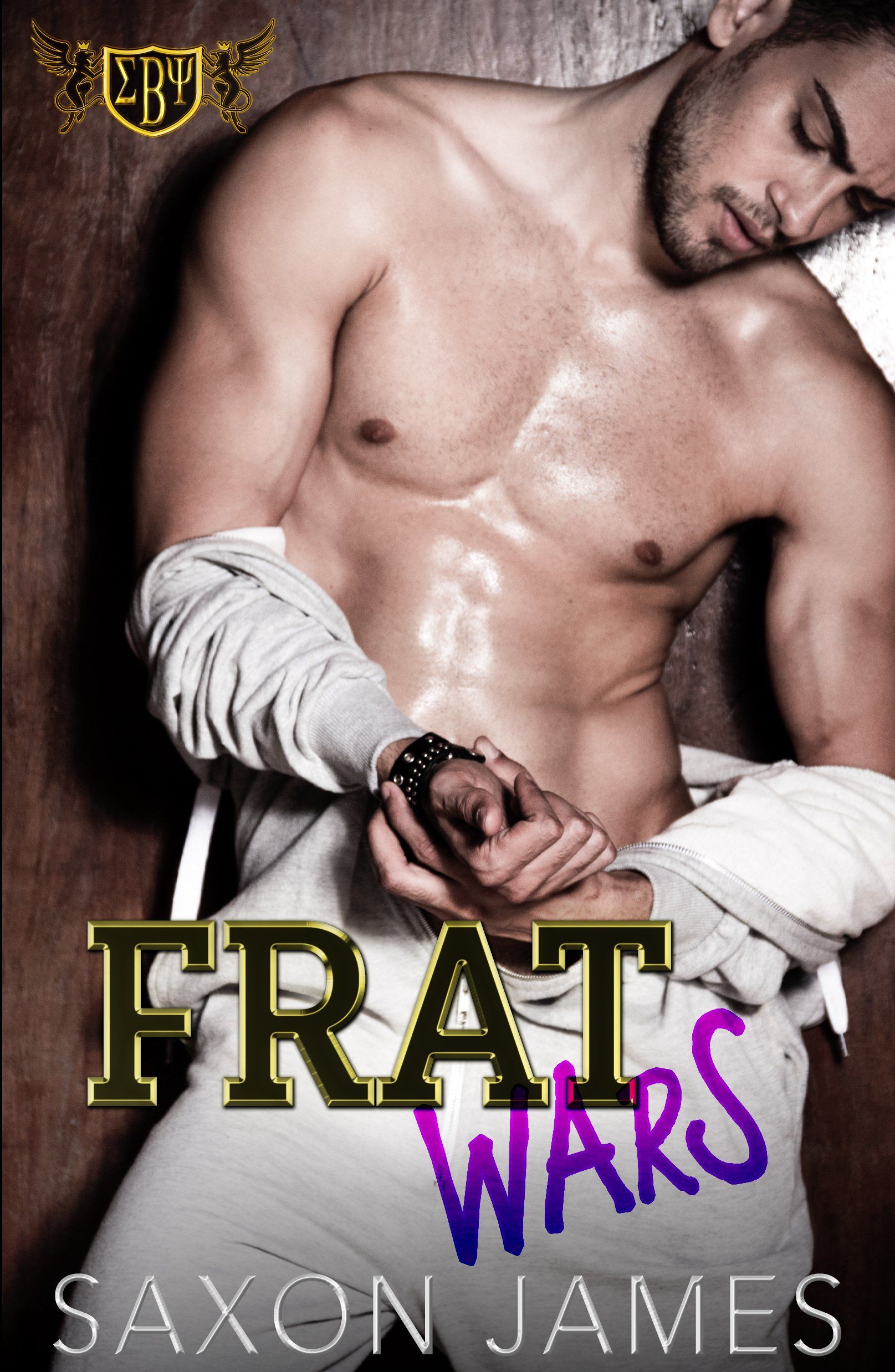 FRAT WARS: KING OF THIEVES
Frat Wars – Book One
Available Now
---
About the Author
Saxon James unapologetically writes happy endings for LGBT+ characters.
While not writing, SM is a readaholic and Netflix addict who regularly lives on a sustainable diet of chocolate and coffee.
Member of SCBWI.
---
Connect with Saxon